MARINE SEWAGE UNITS - FoxPac Series
The FoxPac Series is designed primarily for motor vessels that have limited space and weight capacity for a sewage processing system. The FoxPac Series unit is efficient, low maintenance and provides a trouble free waste disposal solution in compliance with United States Coast Guard regulations. (USCG certified Type II MSD).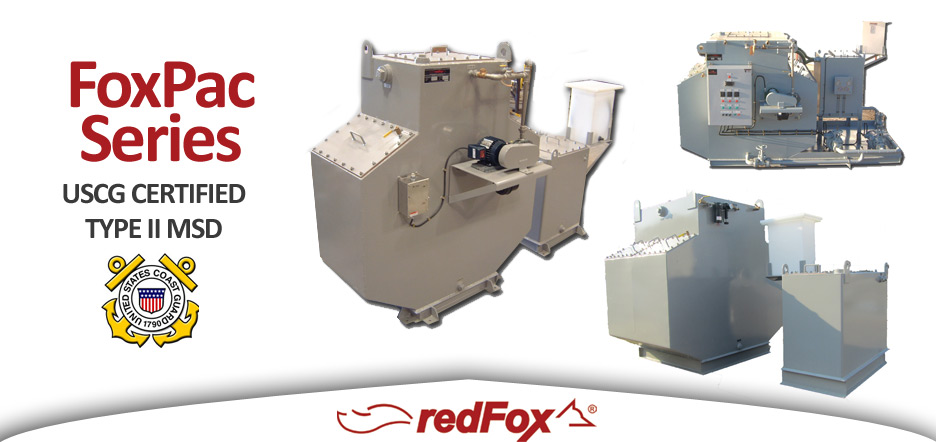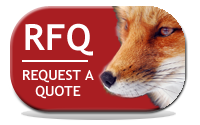 This wastewater treatment technology has been utilized by Redfox for over (25) years. The FoxPac Series is smaller than our marine units. In order to produce this scaled down version, retention time was reduced and the gravity separation process was combined with a high-rate biological aerobic filtration process with two treatment tanks.
| | | |
| --- | --- | --- |
| RedFox Model | Persons / Black Water | Persons / Black & Gray Water |
| RF-50-FP | 3 | 1 |
| RF-200-FP | 10 | 4 |
| RF-350-FP | 18 | 7 |
| RF-500-FP | 25 | 10 |
| RF-750-FP | 38 | 15 |
| RF-1000-FP | 50 | 20 |
| RF-1500-FP | 75 | 30 |
| RF-2000-FP | 100 | 40 |
| RF-2500-FP | 125 | 50 |
The FoxPac offers these benefits:
- Capacity: 50 - 2,500 GPD

- Crew sizes from 1 to 125

- USCG Certified Sewage Treatment Systems

- Offered in standard configuration or customized to meet our customers specifications and space limitations

- Low maintenance time and Operational Costs - Very few moving parts and requirements for maintenance. If maintenance or repairs become necessary, no special tools are required

- Low power/utility consumption

- No odor

- Utilizes common household bleach for disinfection

- Reasonably priced

- Operates with fresh or saltwater